Pressure Washing
Your building, parking garage and surrounding area are important assets, and keeping them clean makes a positive first impression to customers and visitors shows that you care about them and take pride in your business.
How Our Pressure Washing Services Can Help
Do you have an area in or around your business that could benefit from the power of pressure washing? Our pressure washing equipment and services keep your building, parking garage and its surroundings looking professional and attractive. It also helps your business preserve your most important assets, making a positive first impression to customers and visitors.
When you have a business to run, taking the time to make sure your building has clean entryways, windows, concrete, facades, awnings, columns, vertical surfaces and other exteriors is often overlooked. Drab and dirty building surfaces can have a negative impact on your business, tenants, and customers.
As one of the best commercial cleaning companies in the Phoenix, Arizona area, Pro-Serv strives to bring a superior customer service experience to every one of our customers. We have twenty-plus years of expertise in the pressure washing industry and are committed to complete customer satisfaction.
Commercial power washing of various surfaces can help enhance your property's appearance and is often more cost-effective than expensive painting.
What Types of Areas Does Pro-Serve Use Pressure Washing On?
Pro-Serv helps businesses maintain a professional appearance by cleaning a variety of different areas within their business building or complex. A few examples of the types of areas we clean are:
Oil spots
Paint
Chewing gum
Tar
Grease
Dust
Dirt
Bird droppings
Grime
Hard water stains
Rust
And more. In fact, Pro-Serv is an expert at rust removal with an innovative process that is virtually unmatched in the commercial cleaning industry.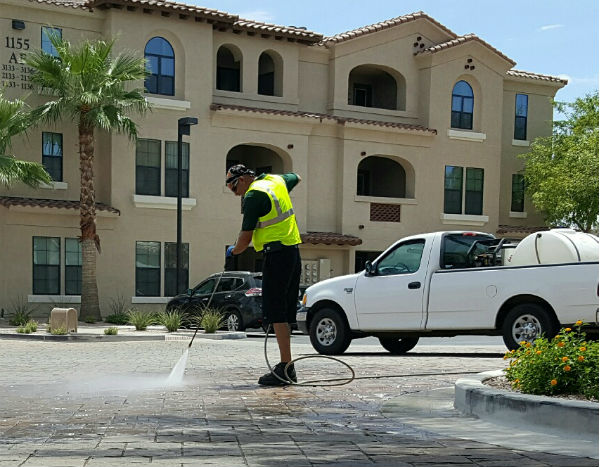 What Kinds of Equipment and Supplies are Used in Pressure Washing?
We have a variety of pressure washing tools and techniques available depending on the job at hand. Our main cleaning technique involves high-powered pressure washers that use water to blast away stains and dirt without damaging surfaces.
In areas with more persistent stains, we often use a safe-but-effective process called soda blasting. Soda blasting involves using sodium bicarbonate against a surface, combining it with compressed air to blast the crystals at a surface at a rate of nearly 600 miles per hour.
Unlike more abrasive methods, soda blasting uses natural ingredients along with the power of energy to remove stains and dirt from building surfaces.
In some cases, we will also use chemicals for pressure washing.
Are Your Cleaning Techniques Environmentally Friendly?
Wherever possible, we encourage clients to allow us to use environmentally friendly cleaning techniques such as soda blasting or environmentally friendly chemicals. In cases where traditional chemical use is required, Pro-Serv's team is committed to the utmost care and thorough clean-up techniques as required by EPA guidelines. The safety and sanctity of the environment and the people in it is of top priority to our experienced and caring staff.
What Types of Clients Use Your Pressure Washing Services?
We do power washing in the metro Phoenix area for all types of clients, including property management companies, restaurants, retail centers, warehouses, industrial buildings, and complexes, as well as both small and large company office buildings. We also do parking garage power washing for clients with parking garages of any size.
What Makes Us Different From Other Pressure Washing Companies?
Pro-Serv is different from other pressure washing companies in the Phoenix area for two reasons.
The first is our commitment to customer satisfaction. Service is the top priority at Pro-Serv and we won't quit until you're completely happy with the results of our work.
Second, Pro-Serv's longevity in the power washing and pressure washing industry means that we have the capability to handle even the toughest of commercial cleaning jobs. We are well-known for our ability to obtain superior cleaning results, even on buildings of large size and buildings with hard-to-reach areas. Where other cleaning companies may be limited by large buildings or buildings with hard-to-reach areas, this is where Pro-Serv shines.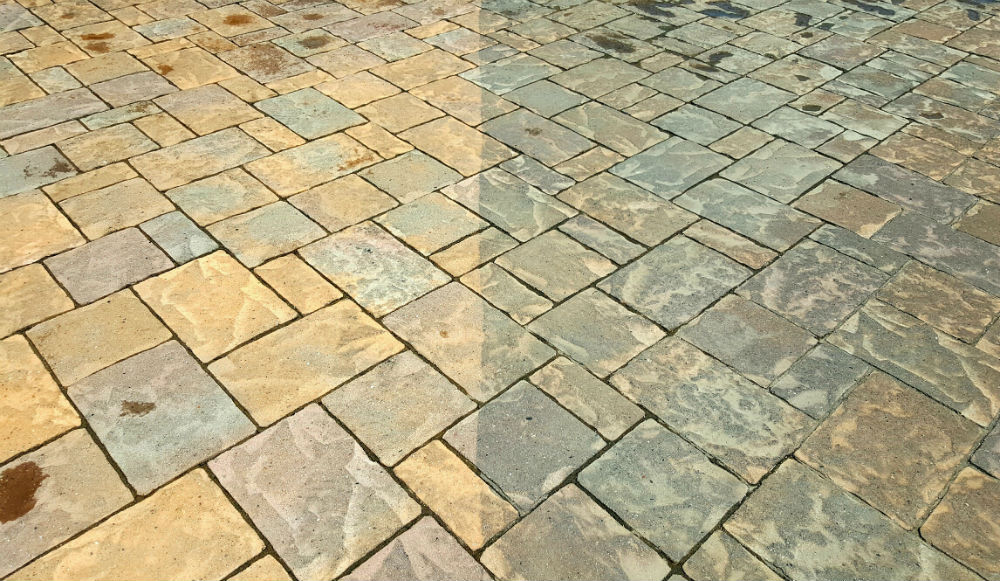 Featured Projects
Parking Garages
Parking garages can be challenging if you do not have the proper experience and equipment. A major issue comes with controlling the wastewater, especially when drains are limited. Our team is specially trained to handle equipment and use techniques to make parking garages look like new. We don't leave any stains or tire marks behind—from your usual traffic and from us. You will think your garage was cleaned by magic!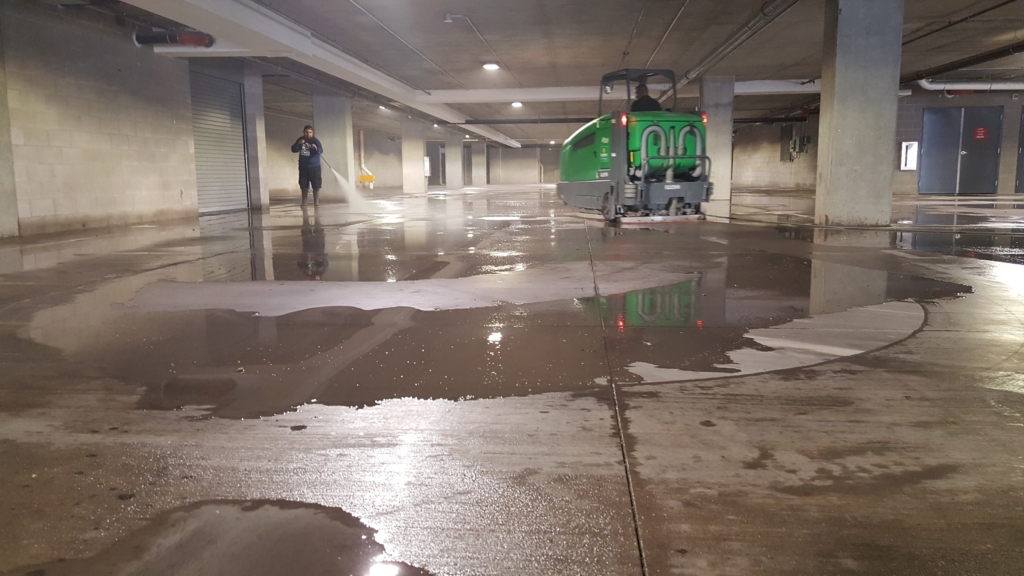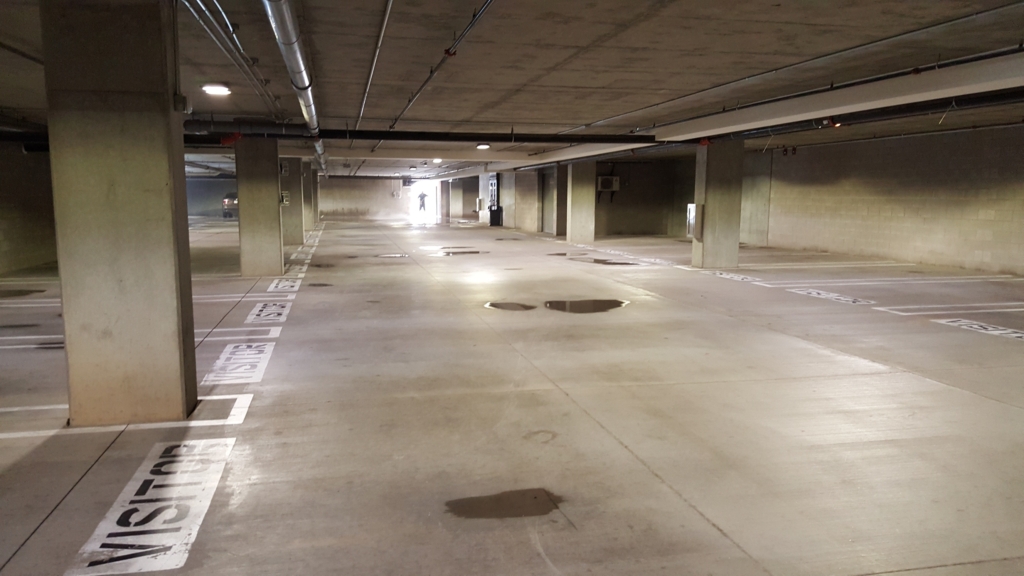 High Places
Cobwebs, dust, and grime can accumulate in hard-to-reach areas. These high places can be challenging and dangerous to clean. However, our team has the skills and equipment to reach these areas safely and clean them effectively. There are two ways we can do this. If the building has good anchors, the team can rappel down and clean the areas with spot-free water. We can also use a boom-lift to reach these areas. We will gladly look at your cleaning job to determine the best way to get the job done.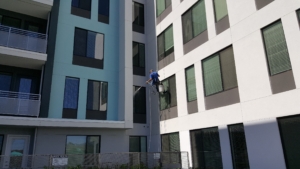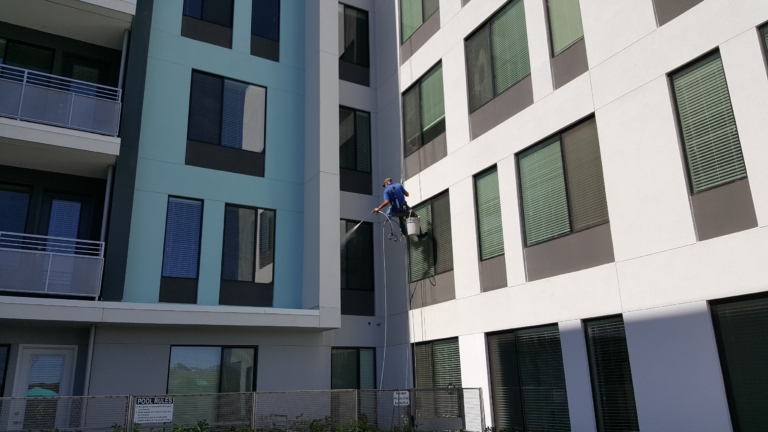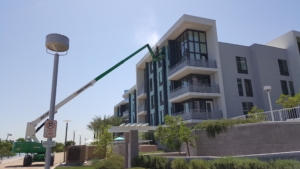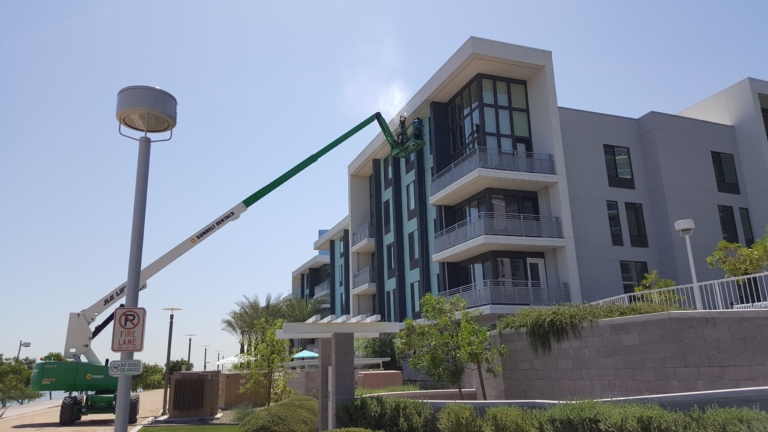 Can You Do a One-Time Cleaning or Do I Need a Service Contract?
We help clients with both one-time cleanings and those who need cleaning on a regular schedule. Whatever your pressure washing needs, we can meet them. Our ability to cater to a company's individual cleaning needs means that we can take the time and planning associated with keeping your building or business areas clean and well-maintained off of your plate and let you focus on caring for clients.
Scheduling Options
Not all areas have to be cleaned at once either. We have collaborated with many customers to clean or pressure wash high traffic and common areas such as elevator landings and stairwells monthly. As an example, some customers choose to schedule parking garage power washing by cleaning the entire garage in consecutive nights while others prefer to break down their garage in 12 sections for monthly pressure washer cleaning by section. We will also schedule our cleaning jobs when it is least invasive to clients, even if that means working on nights or weekends.
Contact Pro-Serv to collaborate on a maintenance plan to meet your building and garage cleaning needs and your budget as well. We can also schedule any other cleaning services you may require.
Office Hours
Mon. – Fri.  8:00am - 5:00pm
Address
10401 N. 32nd St. Suite G
Phoenix, Arizona 85028
For More Information, Please Fill Out The Form Below: