Commercial Parking Lot Sweeping & Cleaning Services
Pro-Serv specializes in collaborating with your team to design a custom parking lot sweeper program to maximize your budget.
If you're looking for a company to keep your parking lot looking its best, call Pro-Serv. We support all aspects of your space including parking lot sweeping , cleaning, striping and power washing.
Pro-Serv Parking Lot Sweeping in the Phoenix Metro Area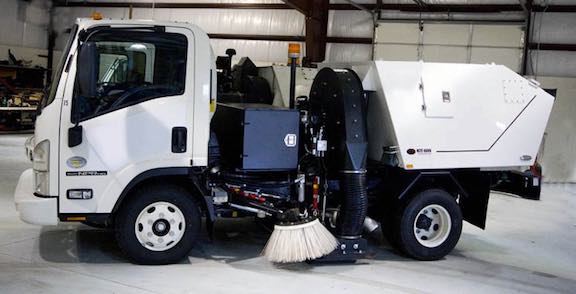 Pro-Serv utilizes a customized parking lot sweeping pattern for your property to ensure that our sweeping vehicle removes cigarette butts, paper, plastic lids, coffee cups, cans, leaves, glass and other debris that accumulates in your parking area.
Our team is equipped with backpack blowers to hand blow all the sidewalk areas, corners, around parking blocks, and other areas not accessible with our parking lot sweepers.
In addition, we alert and will notify you and coordinate with you the removal of any illegally dumped items on your property as well as report vandalism.
Parking Lot Cleaning Packages
We provide various sweeper packages for all customers including offering GPS tracking of parking lot sweeping vehicles and pictures upon every occurrence, so you can assure we were at your property.
Not only can you be assured we were at your property, but you can see the exact pattern the sweeper truck swept at your property's parking lot.
Lot Sweeping Equipment Options
Pro-Serv offers a wide range of parking lot sweeping equipment to meet all of your cleaning needs.  We can dispatch small vacuum trucks, small Tennant broom sweepers, or large broom street sweeper trucks to assure your property's needs are met.
Contact Pro-Serv using the form at the bottom of this page. We can collaborate with your team to design a custom sweeping program that maximizes your budget.
Why Hire Parking Lot Sweepers?
Having clean facilities impacts more than we think. This doesn't end at clean bathrooms and entryways. Parking lots need care and maintenance as well. There are many benefits to hiring sweepers.
Creating a Great First Impression
First impressions have a huge impact on potential clients. When people come to your business, you want them to see pristine conditions. How you treat you facilities reflects how you treat other jobs.
If customers see a messy parking lot, they'll assume the mess reaches the rest of the building. Not only that, they'll view your business in a negative light.
Parking lot conditions impact your employees. Coming to work through a dirty parking lot sets the mood for the rest of the day.
You can keep a professional environment by using sweepers. Impress clients and employees with spotless facilities.
Improving Investments
Your parking lots and parking garages present a huge investment. You want every investment to last long without breaking the bank.
Parking garage sweepers aid in maintaining the integrity of your parking lots. Concrete and asphalt wear down eventually. Excess dirt, rain water, and garbage speed up that process. These factors affect striping as well.
Regular cleaning with sweepers helps your investment last. It reduces how often you need to repave and restripe.
The cost of totally repaving and repainting exceed the cost of regular cleanings. Parking lot sweepers reduce the need for interior floor maintenance.
What Parking Lot Sweepers Clean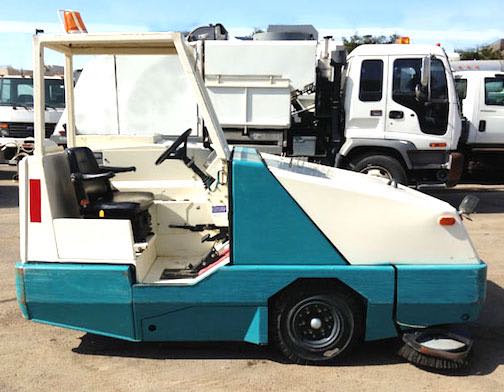 Many materials build up on the surface of parking lots. Sweepers pick up this debris to keep your facilities clean. Such materials include:
Crustal Materials:

soil, sand, and sediment from eroded rock. From the weathering of concrete, bricks, and asphalt.

Vegetation:

Grass clippings, leaves and twigs. From landscaping and twigs.

Motor Vehicle Debris

: tire debris, brake dust, oil, transmission fluids.

Litter:

paper, plastics, bottles
How Parking Lot Sweepers Clean
Sweeper trucks use spinning brushes to scrub the street and remove the debris. The dirt is then vacuumed into an on-truck receptacle.
Commitment to Excellence
Our dedicated account managers and supervisors convene on a regular basis. They meet to monitor processes and performance.
If you are not happy with the service, we will work to make it right.
Related Services
If you are already getting parking lot sweeping services, consider adding on these other services:
Pro-Serv Difference, Customer Service
Serving you, our client is a pillar of our foundation. We start by selecting employees who have clean background checks and have a passion for service. We train extensively, honor safety protocols and work hard to exceed your expectations.
Our crew knows Phoenix well and they offer unique expertise. Given Arizona's climate, we proactively schedule services to avoid dust storms and monsoons.
Commitment to Green, Sustainable Practices
We continually evaluate the performance of new cleaning chemicals. We look for greater efficacy, and improved health and safety compliance.
We start with low environmental impact cleaning chemicals and dispensing systems. These products include Green Seal and EcoLogo certified bio-based chemicals. We also use other products that have an environmentally preferable profile.
Indoor air quality is not compromised by the introduction of toxic or bio-accumulative products.
Pro-Serv utilizes low environmental impact cleaning equipment. We use vacuum cleaners certified Green Label by the Carpet and Rug Institute.
Our microfiber, carpet, and hard floor cleaning process minimizes water and chemical usage. All while reducing emissions too.
Office Hours
Mon. – Fri.  8:00am - 5:00pm
Address
10401 N. 32nd St. Suite G
Phoenix, Arizona 85028
For More Information, Please Fill Out The Form Below: